22. oktober 2018
MobilePay to enter 1,200 K Group stores making 2019 a breakthrough year for mobile payments
K Group and MobilePay have agreed on a partnership that will enable the mobile payment application MobilePay to enter the 1,200 K Group's stores during 2019. According to a study among K Group customers, customers are clearly interested in mobile payment, although few have tried it yet at the checkout store.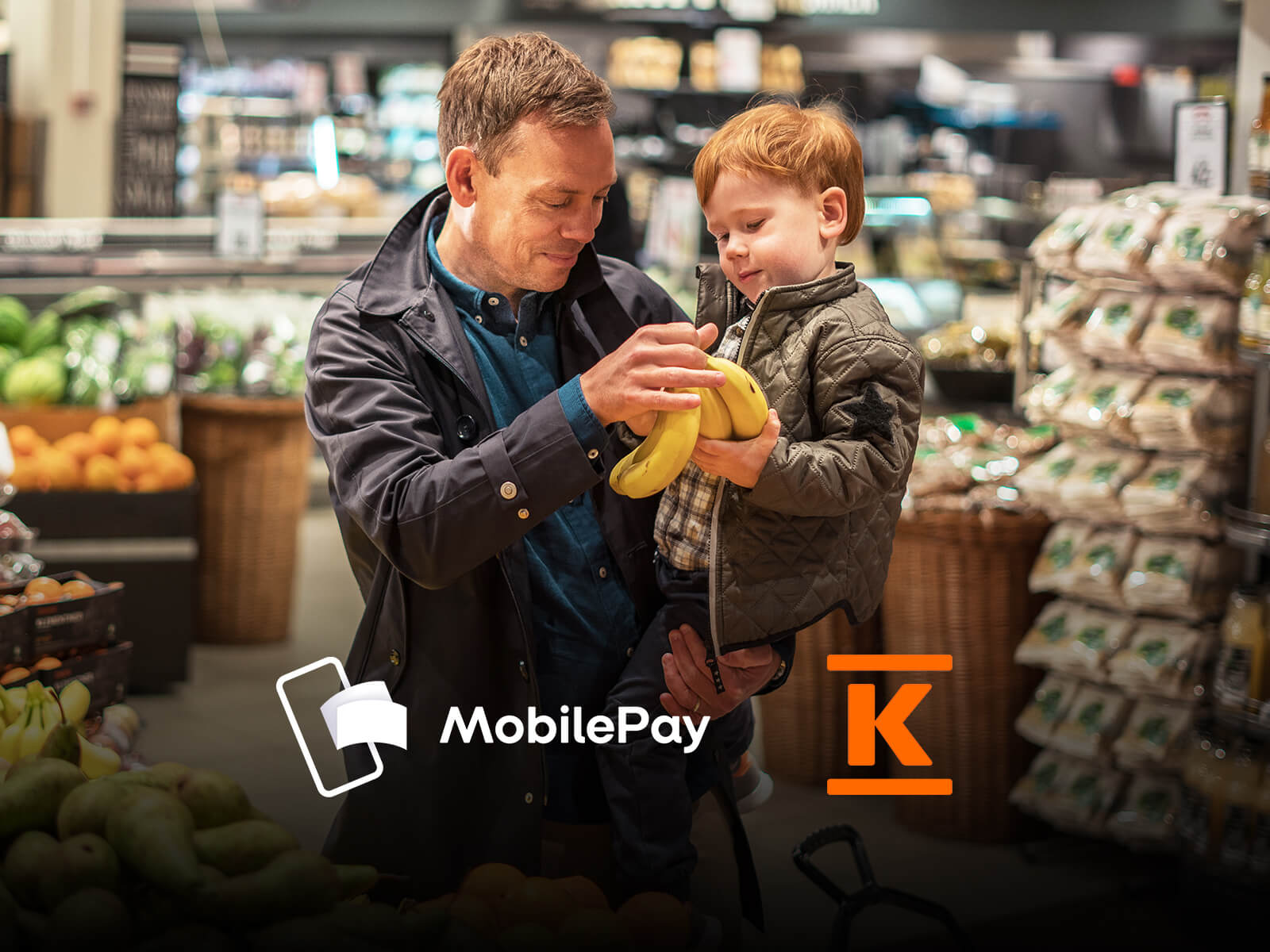 2019 will be a breakthrough year for mobile payments
"We believe that 2019 will be a breakthrough year for mobile payments in physical stores , as K Group will begin to offer the opportunity in our food stores. According to our research, nearly every second customer of K Group will try to pay by mobile at a checkout store in the coming year if they get the opportunity, "says K Group's Chief Digital Officer Anni Ronkainen.
MobilePay will in the first phase be introduced during 2019 in around 1,200 K-food stores. Later it is planned to become a payment option for other K Group stores as well. Online MobilePay is already in use at Hehku's online store and during this autumn it can also be used for online shopping in Intersport and Budgetsport.
"We are constantly looking for new ways to make the life of our customers easier. Here, digital services have a key role to play. We are building a future where digital and physical trade complement each other seamlessly. MobilePay in K-food stores is a good example, because it is fast and safe to use. Purchases can be paid by swiping the phone screen, even when packaging the goods. And Plussa benefits are automatically registered," Ronkainen says.
Every third customer is highly or fairly interested in mobile payment
Mobile payment has increased its popularity in Finland within the last year. For example, MobilePay made almost 6.3 million transactions during the first nine months of this year, compared with 3.8 million the last full year.
"We believe the growth will continue to be strong this year and next year. Being the largest trade network in Finland, K Group plays an important role here. The cooperation with K Group is a great match since customer-driven digital thinking is the basis for all activities in both companies, "says Anniina Heinonen, Managing Director of MobilePay Finland.
The research conducted among K Group customers confirms that Finns have an interest in mobile payment.
"At the moment, only 10% of the respondents have experimented with mobile payment at the cashier's in stores, but more than every third respondent, 35%, is either very or fairly interested in using mobile payment in the future. That is why we are delighted to offer this new opportunity in our thousands of grocery stores by next fall," Ronkainen sums up.