20. februar 2020
MobilePay to Win European Award
The leading European conference, Merchants Payments Ecosystem (MPE), has awarded MobilePay as the best payment solution in the category: "Best Alternative or Local Payment".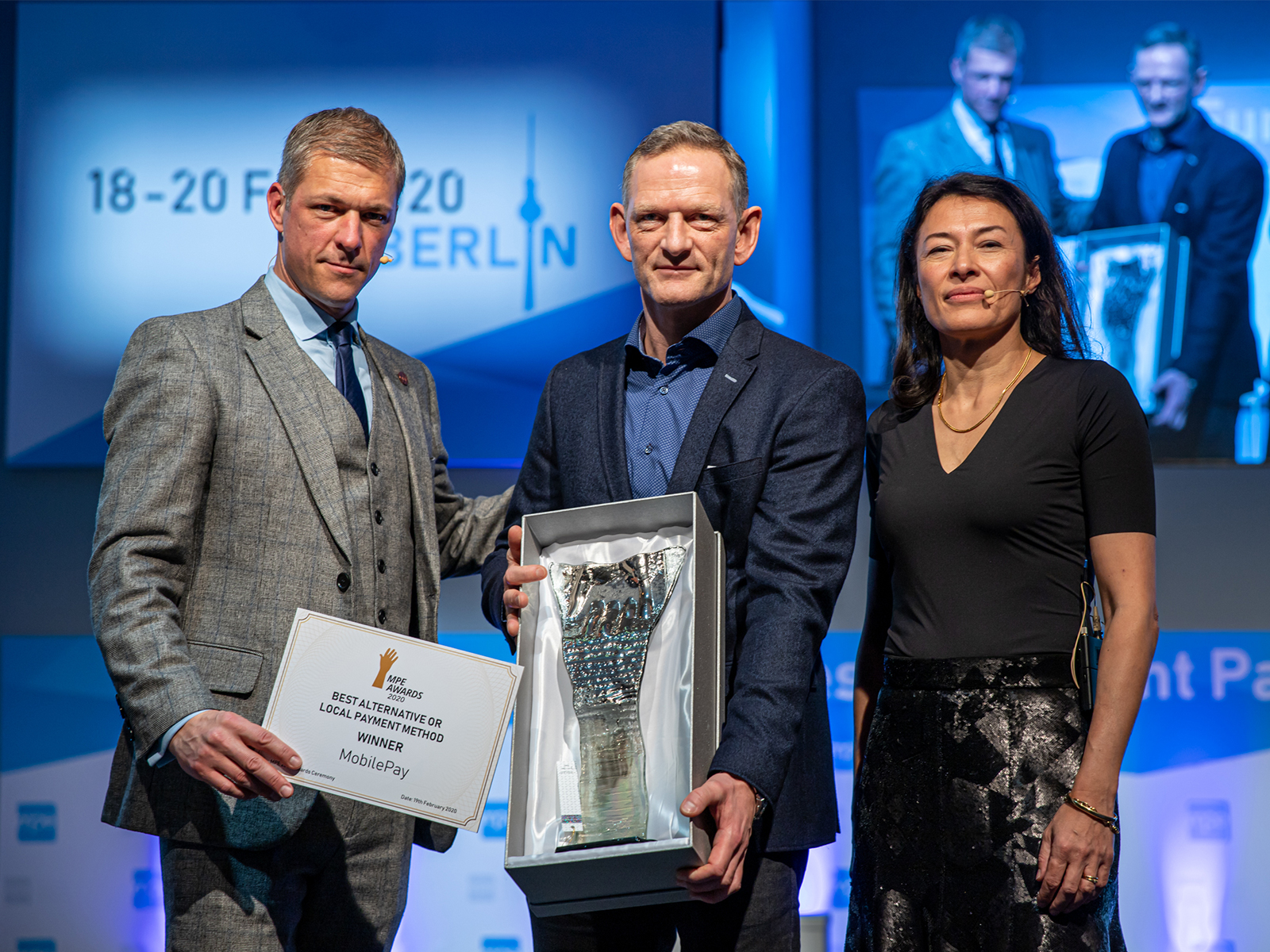 MobilePay is awarded as the best payment solution in Europe in the category "Best Alternative or Local Payment." The price was given to MobilePay in Berlin earlier this week at the Merchants Payments Ecosystem (MPE) conference.
The award goes to the payment provider that most effectively facilitates consumer payment without the use of a payment card.
The MPE conference is the largest of its kind in Europe and gathers merchants, acquirers, PSPs, and Point of Sale vendors. Both established companies as well as start-ups, such as: fintech, regtech and paytech.
When motivating the choice of MobilePay as the prize winner, Leon Dhaen, chairman of the MPE Awards, highlighted MobilePay's continuously innovative approach and ability to deliver best in class mobile payment solutions to users and customers.
"Pleasing a mobile user audience is always difficult", says Leon Dhaene. "The Jury appreciated the fact that MobilePay conquered above 80% of potential Danish users and the probably highest level in the world of mobile payment transactions per inhabitant."
The CEO of MobilePay, Claus Bunkenborg, is pleased and proud to be awarded as the best local payment method in Europe.
"

From the very beginning our ambition has been to deliver the most user-friendly mobile payment solutions to our customers across all payment scenarios and all types of phones – and it's always a true joy when we get awarded for our work.